~ Bloomfield Bicycle Club ~

Our club is a loose organization of a bunch of cycling fools that like to ride and do bike-like things together.
Everyone is welcome to join us.
Membership is only $25.
..and that price hasn't gone up in TWENTY-FIVE years

What do you get for membership?
A great discount program. As soon as you're a member you will get a 10% discount on everything. Depending on the amount you spend at the shop, the amount of time you put in doing trail work, the number of years you've been a member and the amount of time you put in volunteering, your discount will go up! Some longterm members have a 30% discount. Also special prices on some items (jerseys, snacks, chamois cream to name a few)!
Preferential access to mechanics and our workshop. Club members may use our shop and our tools to work on their own bikes (depending on how busy we are, of course!). Technical instruction and reassuring noises from qualified mechanics are also available ... Minor maintenance and adjustments by our expert mechanics are free for club members.
A club account. Don't have the cash with you for that extra tube for the ride today - or didn't plan on buying a new rim after the ride? As a club member you "have an account" at the bike shop. Tabs are available for the length of the season and need to be completely cleaned up before November 1st every year. New bikes can also be put "on your tab" but 50% of the bike must be paid before you can take it away with you.
Bike loans. Club members are our best bicycle evangelists! We want you to be able to ride with your friends and convince them that bikes will save the world... so we let club members "borrow" rental bikes for friends and family. Your aunt always wanted to try a tandem? Your cousin Fred coming down on Tuesday and you want to show him the trails? Babysitting the nephew and want to try out a trail-a-bike? Give us a call in advance and we'll have it ready for you.
the Bloomfield Bicycle Club is loosely association with the Bloomfield Bicycle Company, a bike shop (in commonly agreed upon reality) located at the centre of our particular universe with co-ordinates of:
225 Main Street, P.O.Box 78, Bloomfield, Ontario, K0K 1G0, Canada
the land-line based phone system still reaches our outpost at: 613.393.1060. (no text abilities)
Our friend Steve at County Magazine will receive faxes for us at 613.393.3960.
We are physically open from April 1 through October 31, from 10am through 6pm most days.
We can be found electronically available all year round. Feel free to drop us an This email address is being protected from spambots. You need JavaScript enabled to view it..
~ Rides ~
The Bloomfield Bicycle Club hosts six Club Rides a week. Club membership is not required to attend club rides (there's enough fun for everyone!!). Helmets are required. Riders under 12 should bring their own older folk along for moral support.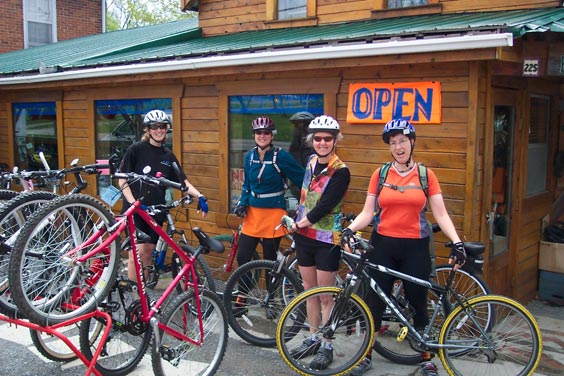 Sunday 11am *Beginner MTB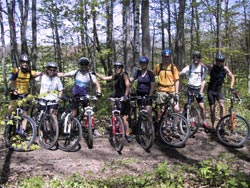 Monday 8:30am *medium MTB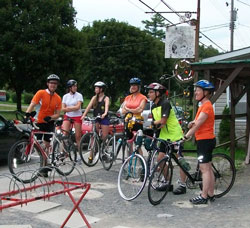 Monday 6pm *relaxed roads 30k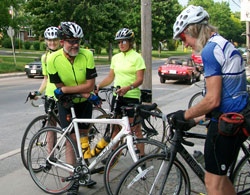 Tuesday 6pm *Fun roads 45k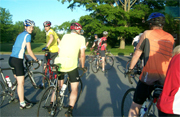 Wednesday 6pm *A swift 55k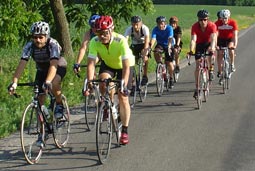 Thursday 6pm *A zippy 60k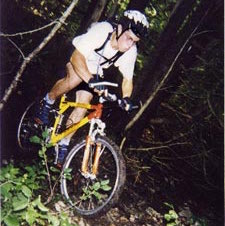 Saturday 1pm *Advanced MTB
If you're looking for something a little longer, the Bloomfield Bicycle Club also rides Centuries on the Sunday of each of the Long Weekends. Generally the metric option averages 25km/hr and the imperial option averages 30km/hr. Everyone is welcome. Road bikes are highly recommended. A water dispenser and maps of the route are available at the start of each ride, and a knowledgeable rider accompanies each group to make sure that everyone gets home alive. Rides meet at the Bloomfield Bicycle Company at 225 Bloomfield Main Street, in (oddly enough) Bloomfield, Ontario. There is no sag vehicle. 
Sunday, May 20, 2018 (Victoria Day) 10AM, metric distance (100kms) only
Sunday, July 1, 2018 (this year, actually on Canada Day! wear red!) 9AM, metric (100kms) and imperial (100miles) distances
Sunday, August 5, 2018 (Civic Holiday) 9AM, metric (100kms) and imperial (100miles) distances
Sunday, September 2, 2018 (Labour Day) 9AM, metric (100kms) and imperial (100miles) distances
Sunday, October 7, 2018 (Thanksgiving) 10AM, metric distance (100kms) only