Coming to the County to ride your bike?

Better get a map! 

At this time there are two good
cycling maps available of the County. 
For $2 one might purchase a copy of The County of Prince Edward Bicycle Touring Map (the Blue Map). The County produces this great little gem. The map is being updated in 2018 and last year's map is sold out right now... but when it's done it's a good true surface map with cycling routes shown: allowing you to extend routes and make shortcuts without peril. If you send us a self-addressed, stamped, regular #10 business envelope with $2.50 in it and we'll send you a cool copy of the map right to your door once it's done. (the map is very light and only requires regular letter postage!) Or drop by when you're in town, check out the porch, and see if anyone else is going for a ride. We've always got maps on hand.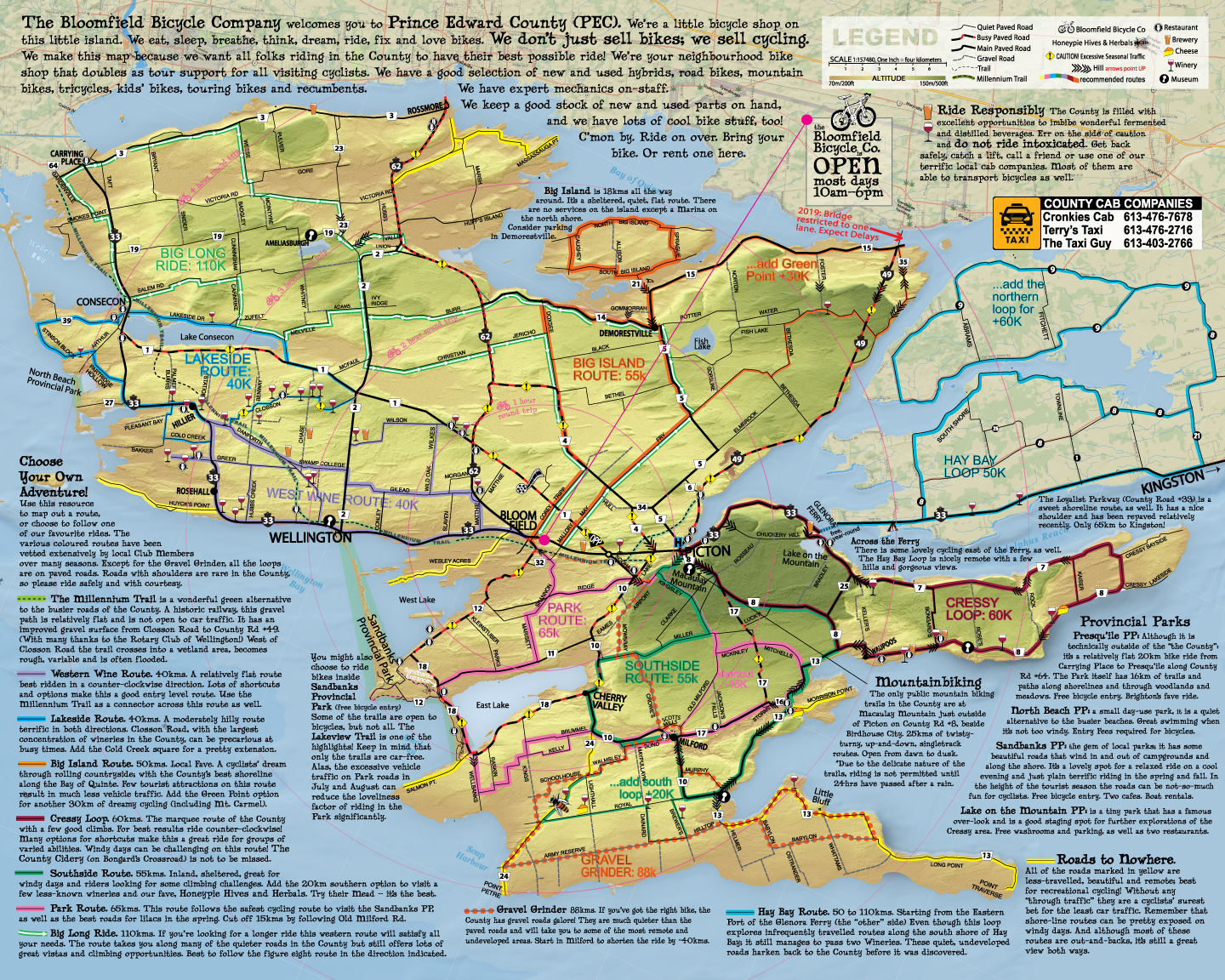 The Bloomfield Bicycle Company also produces a map of our own as part of our brochure Guide to Cycling in the County. It's free, and you can download a PDF of it here. Or you can drop by the shop and pick one up anytime.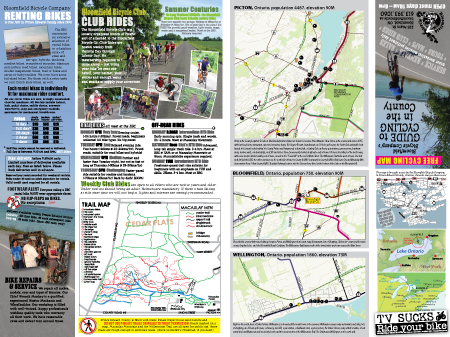 The back of our brochure has some good info on it as well, including club ride times, local town maps and rental rates and information. You can download a PDF of it here.
 Mountain Biking in the County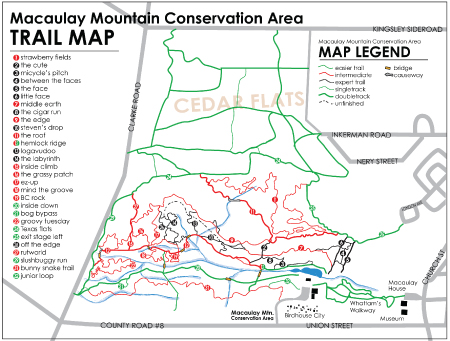 There is also some mountainbiking at Macaulay Mountain just outside of Picton. Here is a copy of a map of the Macaulay Mountain mountainbike trails there as well. The trails are generally not open until after the spring thaw (middle of May-ish) and are always closed for 24 hours after a rain. The trails are quite rough and often not well maintained (but really fun and challenging!)